Church, Pray, Jacksonville, Florida, community,fellwship, church
Church at 5711 Wesconnett Boulevard, Jacksonville, FL 32244
This is a family church that we do not care about the past we care about your relationship with God. We preach the full Gospel KJV We Believe in Jesus Christ and he is our Lord . We are a community church at 5711 Wesconnett Blv
---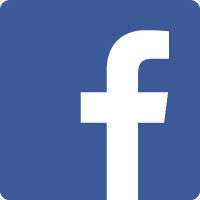 Harbinger Church contacts
Harbinger Church rating
★ ★ ★ ★ ★ (1 reviews)
How would you rate Harbinger Church?
☆
☆
☆
☆
☆
Working hours of
Harbinger Church
Closed now.

Sunday
09:30 am — 12:00 pm
06:00 pm — 07:00 pm

Wednesday
07:00 pm — 08:00 pm

Vacancy Harbinger Church (jobs):
Coming soon
Last reviews about Harbinger Church in Jacksonville , FL
Add your review. Your feedback helps to get feedback and an honest opinion about the Harbinger Church.
Thanks to the reviews, people get the knowledge of mistakes or warmth and delight of gratitude.
★ ★ ★ ★ ★

This is an awesome, welcoming and loving spirit led church with a desire to make a difference in their community! This church comes together on one accord to love and serve in the name of Jesus Christ. From the moment I walked through the door I knew I had found my church home!

Added October 24, 2017 by Dena Daniels
How would you rate Harbinger Church?
☆
☆
☆
☆
☆
Harbinger Church website info
Website address: wbc2015.com
Website title: Church, Pray, Jacksonville, Florida, community,fellwship, church
Website description: This is a family church that we do not care about the past we care about your relationship with God. We preach the full Gospel KJV We Believe in Jesus Christ and he is our Lord . We are a community church at 5711 Wesconnett Blv